NO ICE . NO WATER . NO BUCKET . NO PROBLEM!
JUST YOUR TIME TO HELP THOSE IN NEED OF A HERO
YOU KNOW YOU WANT TO BE A SUPERHERO
CHALLENGE BEGINNINGS:
+ I guess you can say that I wanted to be different than all the 2017 Leukemia & Lymphoma Men and Women of the Year Candidates. I want to run my 10 week fundraising campaign so that I can set new local and national records. Plus bring massive awareness to how the monies raised by LLS to fund Research Grants especially to hospitals like City of Hope, saved my life.
+ I created this challenge to see if I can create a viral phenomenon much like the ALS Ice Bucket Challenge. But without the ICE. My campaign is based on superheroes. I know many of us has that one favorite superhero shirt or Halloween costume, or even cos players that, you feel somehow empowered when wearing it.
+ I know there are heroes everywhere, giving back or caring for others. Superheroes aren't born they're made. Please take my challenge, help me and my team raise as much money to fund more research grants to fight cancer! Everyone wins when cancer loses!
#imaherobeahero CHALLENGE EXAMPLE
https://vimeo.com/211308049
BE CREATIVE
It's not a requirement to wear a superhero shirt or costume.
– Wear what ever makes you feel like a superhero
– If you are a firefighter or police officer, wear your gear.
– If you are a doctor or nurse.
– Cos players, just go for it, show off your creations!
RECORDING SETTINGS
For Instagram
– Recording should be under 60 seconds in length.
For Twitter
– Recording should be less than 2 mins 20 seconds in length.
THE CHALLENGE SCRIPT
01. (Name of the person that nominated you for the challenge)
+ (Ed Reyes), "I accept your LLS I'm A Hero, Be A Hero Challenge"
02. (Name of the individual or group you are a Hero for)
+ "I'm a Hero for, (Karina Lopez) our girl of the year who is battling Leukemia."
03. (3 People you wish to nominate to be a Hero for someone else)
+ "I challenge the following, (Noel Jose, Gail Lara, Melanie Acuna) to be a hero for someone else."
04. "You have 24 hours to accept my challenge or please make a donation to LLS by going to:"
05. "ImAHeroBeAHero.com/donate"
06. "HASHTAG : #imaherobeahero"
07. (Any closing remarks of your choice)
+ "Remember anyone can be a hero for someone, Thank You."
CONSIDER MAKING A DONATION
Every dollar any amount big or small can make a difference.

SHARE YOUR VIDEO ON SOCIAL MEDIA
Instagram, Twitter, Facebook, spread the word!
Welcome to our Coalition, be proud!
You are a HERO!
REMEMBER TO ADD THE HASHTAG
#imaherobeahero
#coalitionofheroes
#LLS
So that your post shows up in the stream below.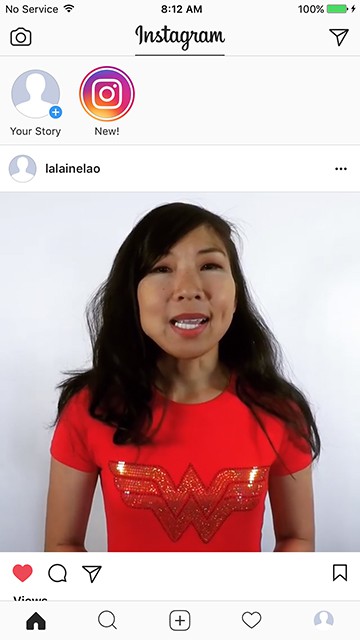 SHOW YOUR SUPPORT ON FACEBOOK
The Man and Woman of the Year Fundraising Campaign Ends on June 10th.
I would be forever grateful to you by supporting me and my team, updating your profile pic to say to all that you "ARE A HERO!"
Click the image below, you must be logged into your facebook account to make the update.
Again THANKS SO MUCH FOR THE LOVE & SUPPORT! Let's Do This and Together we will share in the WIN!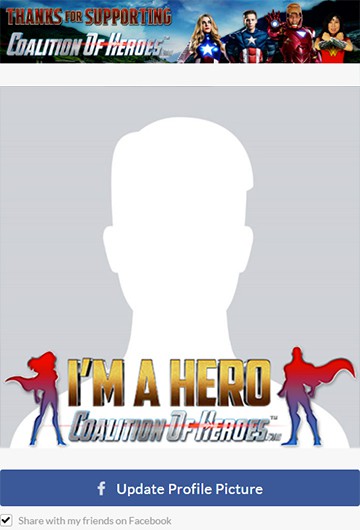 Original Music Video for #imaherobeahero "I'll Save You" by Honored Hero Lauren Taler
YOU ARE A HERO! Be sure to add the following #HashTags
#imaherobeahero #coalitionofheroes #lls #fightcancer