ED REYES : Welcome to my Fundraising Website for LLS.
Please visit this Web site often and tell friends who would also like to donate!
On behalf of blood cancer patients everywhere, thank you for your support!
For more information about LLS, please visit www.lls.org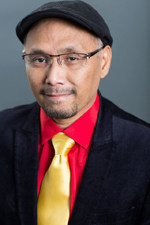 Please join me in supporting The Leukemia & Lymphoma Society (LLS) by making a donation to my fundraising campaign for Man or Woman of the Year. I am part of team working to raise as much as possible in a 10-week period. Every dollar I raise counts as one vote and the candidate who gets the most votes/raises the most money is named the Man or Woman of the Year.
But as you know, everyone wins when cancer loses, and thanks to your support, my efforts will help fund the therapies and treatments that save lives, not someday but today.
Over the years, support from people like you has been responsible for the blood cancer advancements that have doubled, tripled, and in some cases quadrupled the survival rate for some blood cancers.
Many LLS supported therapies not only help blood cancer patients, but are also now used to treat patients with rare forms of stomach and skin cancers and are in clinical trials for patients with lung, brain, breast, pancreatic and prostate cancers. And LLS funded drugs like targeted therapies and immunotherapies are now saving thousands of lives every day.
We really are getting close to our goal of a world without blood cancers!
All donations are greatly appreciated and tax deductible. They'll not only support LLS research, but patient services, advocacy, public and professional education, and community services as well.
Mission Moment: Fire With Fire
Heroes are everywhere. Even within ourselves.
Our Campaign Anthem, the Scripts "Superheroes", embodies the Hero's Journey. A look into my own journey! A BIG THANK YOU, to my friend and incredible musician Jared Halley, for allowing me to re-purpose his video originally dedicated to his cousin Brian, who is battling cancer. Please check out Jared's YouTube Channel for some awesome acapella covers. Purchase his music on iTunes. Help him make more videos like this by supporting him on Patreon.com. A HERO with musical superpowers!
My 2017 LLS Kickoff Gala Speech. You'll LAUGH, you'll CRY, you'll scream DON'T QUIT YOUR DAY JOB. 18 years condensed into 10 minutes, enjoy!
Fundraising for Research Grants
Our Coalition of Heroes : Research Portfolio
+ To Support and Donate to a Particular Team / Research Grant +
+ Please Select by Clicking the Team's Donate Button +
+ To Name A Research Grant In Honor Of or In Memory Of requires Each Team to RAISE 50k +
Our May 1st Stretch Goals for Research Grants : TEAM SHARK vs. TEAM PROFIT
Lalaine and I, took a visit to the guys at FLEX to discuss a limited edition LLS Flex Watch for my MWOY Campaign. I just remembered both Robert Herjavec, from ABC's Shark Tank and Marcus Lemonis, from CNBC's The Profit & The Partner mothers had passed away from some form of Cancer.
I said since i'm raising money to fund and name Cancer Research Grant's based on my Team's Goals, wouldn't it be cool to have a playful competition of Team Shark Fans vs Team Profit Fans to see if they can hit the 50k mark each, so we can name a Research Grant in Memory of Robert's Mom Katica and In Memory of Marcus's mom Sophia.
Team FLEX agreed and said it's a great idea and also it's for a great cause. What does my Entrepreneur Audience think? Let us know by Voting Below in our Poll. If there is enough interests, I'll reach out to both Robert + Marcus and see if they would be willing to participate and match the funds raised by their superfans.
Every dollar counts. If by the end of April we get votes in the thousands. I'll start a 31 day campaign to see if we can get their Research Grant Funded. Thank You.  #EntrepreneursRock
Superfans please email me if you would like to participate in being part of Team Shark or Team Profit. superfan@coalitionofheroes.com : Please don't SPAM me. 
My passion for startups and entrepreneurs is seeing them succeed. I currently Mentor hundreds of entrepreneurs, you can ask me a question on MicroMentor.org and clicking the link to view my profile there. You can also find hundreds of international mentors there, that are like myself, Paying It Forward by offering up free advice.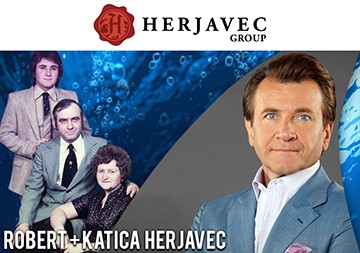 Honored Heroes
Our team of incredible clients/friends making a difference by providing hope and inspiring others.
Named one of "The World's Most Powerful YouTube Stars"​ (Business Insider) and has generated over two billion minutes watched and ten million followers on social media. He is currently building a social network for influencers.

WITHIN EACH OF US THERE IS A HERO

Lindsay's positive and vivacious attitude has allowed her to make a name for herself in the entertainment and digital industry.

Events + Influencer Relations

Founder and CEO of Hope So Bright, a 501(c)(3) nonprofit public charity foundation, which began in 2012. The organization's mission is to provide financial support (micro-grants) to other community nonprofits that offer programs and services to disadvantaged, underserved and at-risk youth.

Erin founded 'Heroes for Hire' in 1997, a company that represents artists for national and international personal appearances, and speaking engagements. Currently representing over 125 celebrities, 'Heroes for Hire' has seen great success since its founding.

Founder of Heroes For Hire

Access A Tee provides the long-term patient with a central venous catheter, comfort, style and accessibility with custom designed apparel.

Director of the Women's Collaborative Mentoring Program (WCMP) at The Valley Economic Alliance (TVEA). Currently, her focus is to build a premiere results driven training program for under served women entrepreneurs.

International Traveling Consultant at Arthur Murray Franchise Dance Studio and Owner/President at LeNique Dancewear

Evan helps entrepreneurs. He now runs EvanCarmichael.com, one of the world's most popular websites for entrepreneurs. His goal is to help 1 billion entrepreneurs.

I #BELIEVE in entrepreneurs.

A musician/producer from Columbus, Ohio who is best known for the content that he creates on YouTube. From a very young age, Jared has always had a passion for creating and loves inspiring others through music.

Leonard Kim is recognized by Inc. Magazine as a Top Digital Marketer and Top Youth Marketer and by Red Letter Resumes as a Top Personal Branding Expert.

Managing Partner: InfluenceTree

Flex Watches is a community of creative individuals that use our time to make a difference. Every color watch represents a different cause that we give back 10% to. Our watches don't just tell time, they tell stories to raise awareness for these organizations.

Mr. T is constantly keeping up with his tough guy persona by say that he is ready to fight the cancer for a second or third time. He also keeps up with his catchphrase by establishing a new ending. "I pity the foo' who just gives up!"

Celebrity + Lymphoma Survivor

Founder of DanceElevated.com. She said she was inspired to start this camp because she knew it made a difference when she was a teenager to have role models to look up to, and she wanted to use her talents to inspire the future generation.

Celebrity Dancer + Choreographer

Father, husband, host and correspondent on Entertainment Tonight, actor, volunteer, meditator, fitness and health enthusiast.

Host/Correspondent Ent. Tonight

Chris and Daisey Lynam, are the owners of multiple Arthur Murray dance schools. Our commitment has been steadfast: "to change people's lives through dancing, to create opportunities for our staff, and to carry on the Arthur Murray legacy."

Owners Multiple Dance Studios